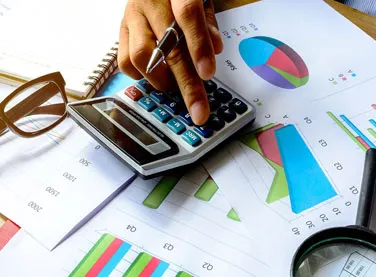 Want to know how to manage your financial life astrologically? Our 2021 finance report can strengthen your wealth this year by supplying you a various piece of advice counselling you some innovative measurements you must take in your pursuit to financial happiness in your life. Prepared by team PavitraJyotish, each and every word in the report can stand in your stead helping you make a great deal of progress in financial management of your life.

Delivery: 7 Days
What Finance Report Report Will Contain ?
Astrological Details of your Horoscope chart (i.e. Complete basic information, Ascendant, Rashi, Nakshatra, Placement of Planets, Dasha & Antardasha)
Response to your question
Finance Prospects 2021 as noted from your Horoscope Chart
Detailed report of 2021 in 4 quarters
Lucky measures to benefit to you (Lucky number, days, metal, time, direction and gemstone)
Mantra and Puja Remedies
Lucky Yantra and Rudraksha
Important tips to make situations easier for you
Benefits Of Finance Report
Your horoscope chart and its integral astrological specifics.
Answer every question about your finance.
Whole-year analysis of Finance Prospects based on horoscope chart.
Lucky measures offered to improve your financial fortunes.
Yantra/Rudraksha to dispel any malefic energy causing financial slump in life.
A number of tips for you to reduce risks in your finances.
Powerful mantra/puja for your financial growth in life.
Efforts channelized in the right direction will yield better results and risks in your finances will be reduced.
Price : $0USD
BOOK NOW