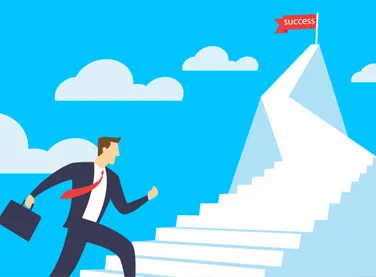 It's normal for youth to get anxious about their future but sometimes few of them can't handle the pressure. That's when they turn to spiritual means for guidance and to be aware of their future.
Vedic astrology is considered to be one of the most effective means through which one can make predictions about the future. Vedic Astrology is convenient because it can give you a clear picture of your future professional life. It will make you aware of your potential for growth or chances of promotion in your career.
Get Your Questions Answered By Hemant Bhardwaj
Once you know about these Vedic methods then you can have your troubling queries answered by Astrologist Hemant Bhardwaj. Questions like - What to do to reach success in your career? Do planets favour your career? Is your current profession right for you? How will 2022 impact your career? Is there a possibility of a Financial Crisis in the Coming Future? Get all these questions answered by the best vedic astrologer in india i.e. Hemant Bhardwaj in a Career Report.
Delivery: 5 Days
What Career Report Report Will Contain ?
A Career or Employment Report showcases and predicts your
calling in life. It shines a light on your latent talents that you might not be
aware of. This process of outlining will help you in living a fulfilling
career. A Career report can make your work life more successful and easy.
Ideally, you can also find out about your own shortcomings and improve at a
much faster rate. Improved work Life will help you make a better living in this
world.

Benefits Of Career Report
Astrologist Hemant Bhardwaj is known for his phenomenal work on career and marital life reports. The report will generally draw out an overall picture of your destiny which is extracted through traditional Vedic Astrology. The report also factors in your outlook on the world and your basic nature. At the end of the report, you will have a general idea of where your profession will shine through online VEDIC astrology prediction.
Price : $16USD
BOOK NOW